---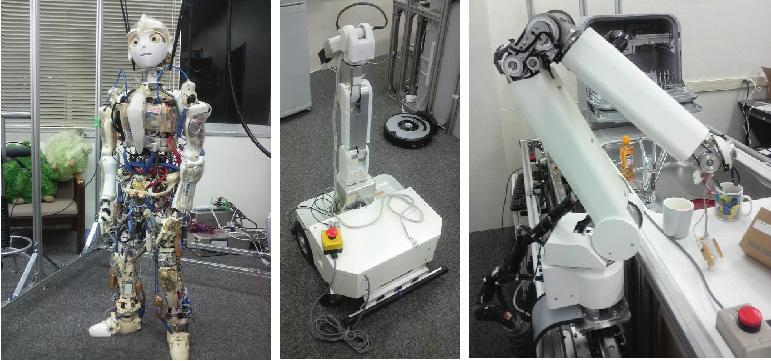 ---
Contents
---
Overview †
Design, implementation, control methods, sensing mechanisms, actuation mechanisms, software architecture, artificial intelligence, and other aspects of intelligent robots:
ongoing subjects include (and are not limited to) musculoskeletal humanoid robots inspired from human body structure, kitchen assistant robots, intelligent robot components, daily-life assistance robots, and so on.
---
Development and control of Humanoid inspired from human's body structure †
Musculoskeletal Humanoid Kotaro †
This humanoid robot was developed in 2005 for the demonstration at the Aichi EXPO.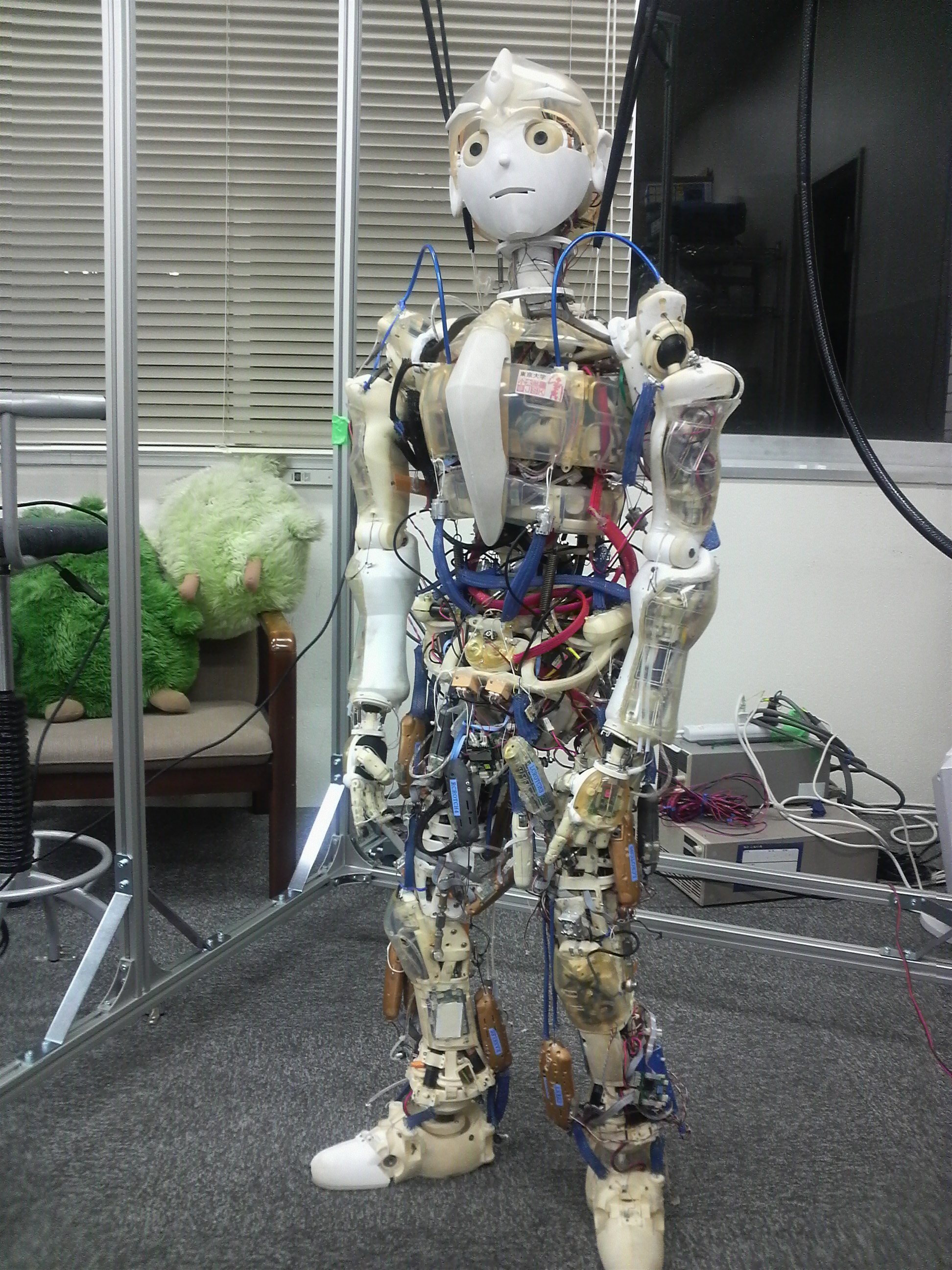 ---
Development and control of physically flexible robots †
Pneumatic actuation system †
Robots that embed air compressor(s) †
---
Kitchen Assistant Robot †
This robot was developed in a joint research with Panasonic corp.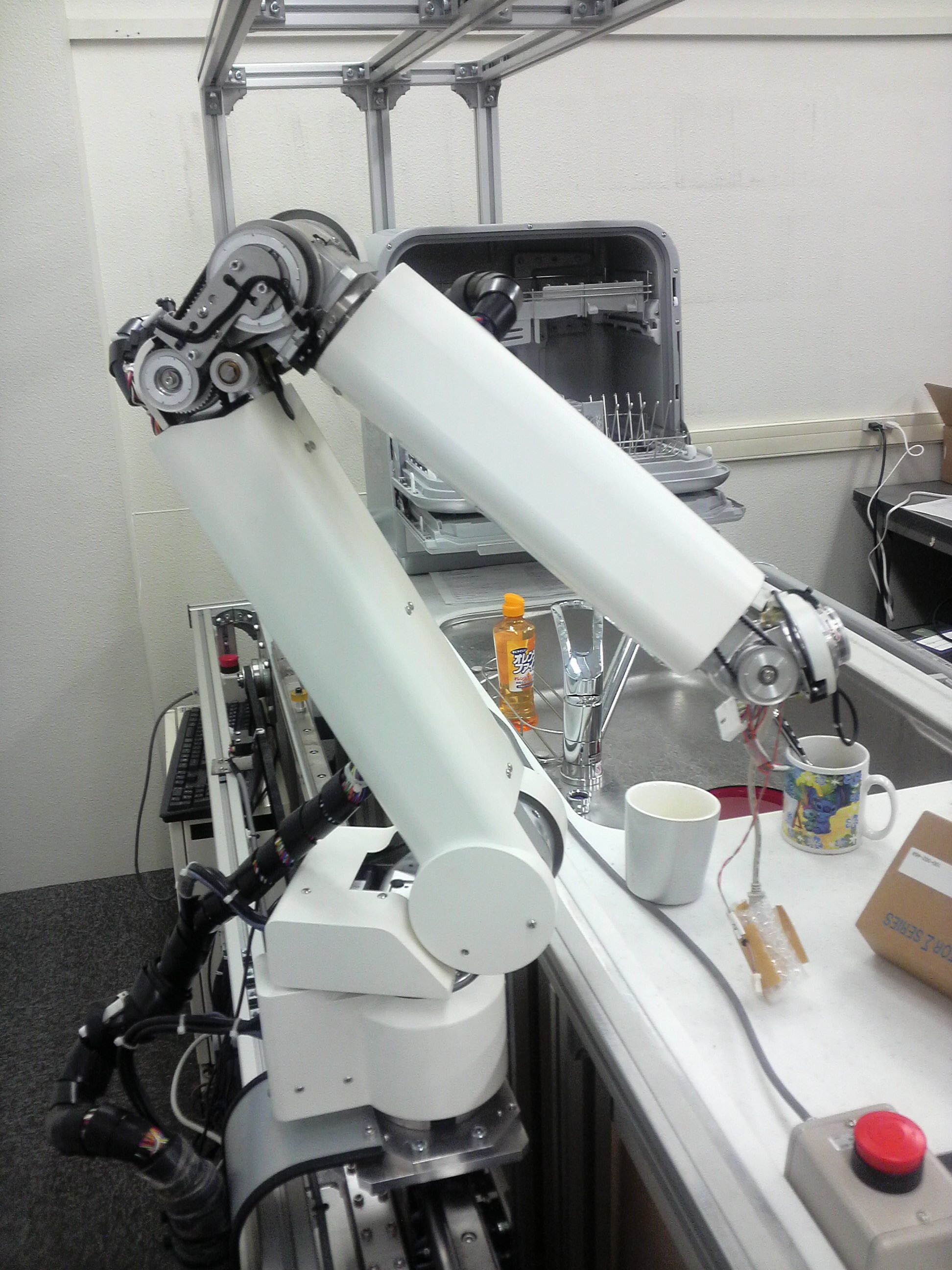 ---
Autonomous robots in daily life †
Autonomous vacuum robot with arm(s) for handling objects †
---
Intelligent robot software components †
Intelligent RT Sensor Components for Life Environment Information Sensing †
Testing platform (reference hardware) of Open RT Platform †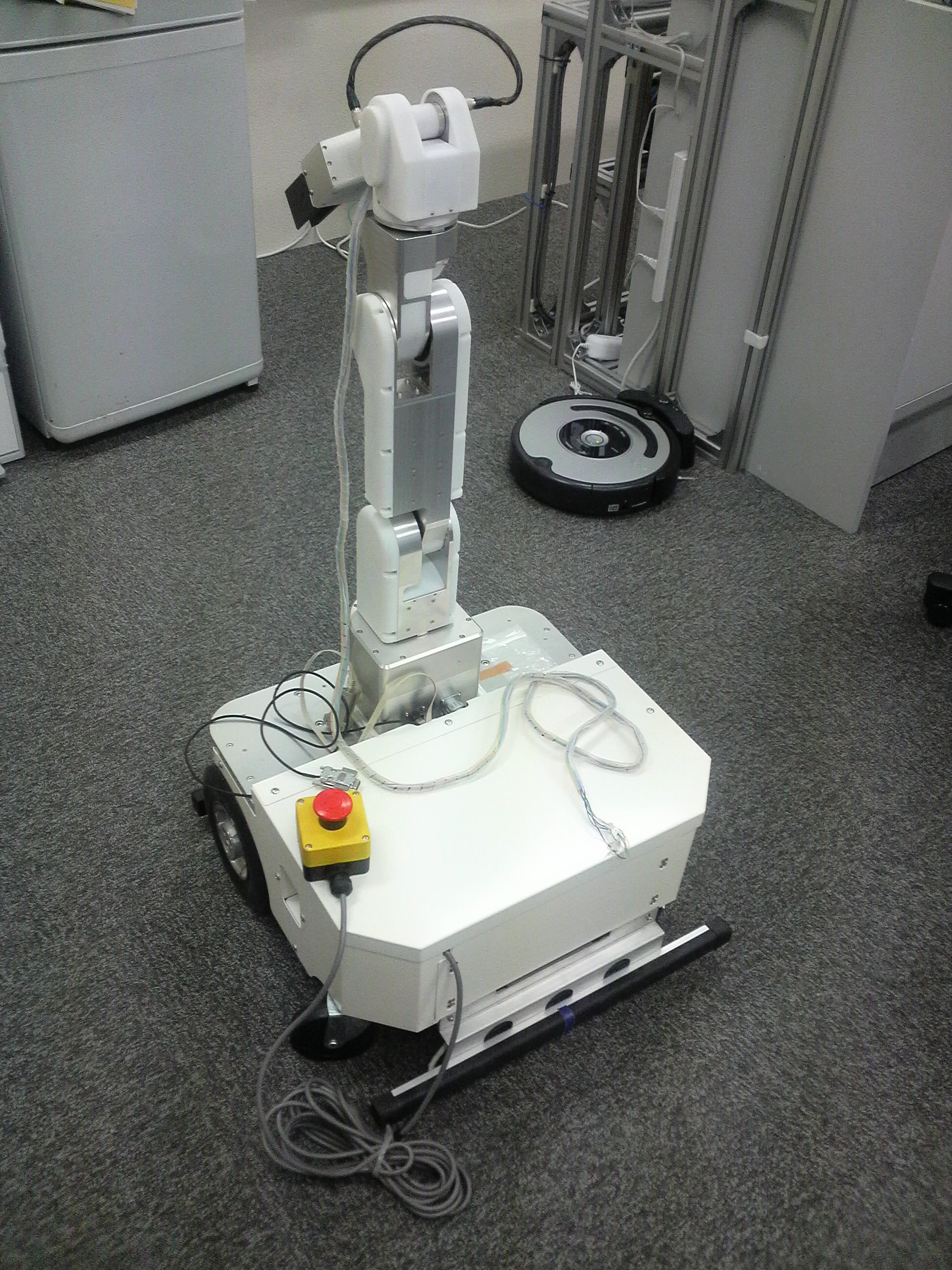 ---
Counter: 9552, today: 1, yesterday: 2